Who are we?
3D Walls by Design is based in Austin, Texas and outfits walls all over Texas.

A well designed work space has proven to increase productivity and overall satisfaction at work. We want business owners, employees and the clients, to feel the company's energy right when they step through the door, This applies to homes as well. Your space should tell the story of who you are, and you should be proud to show it off.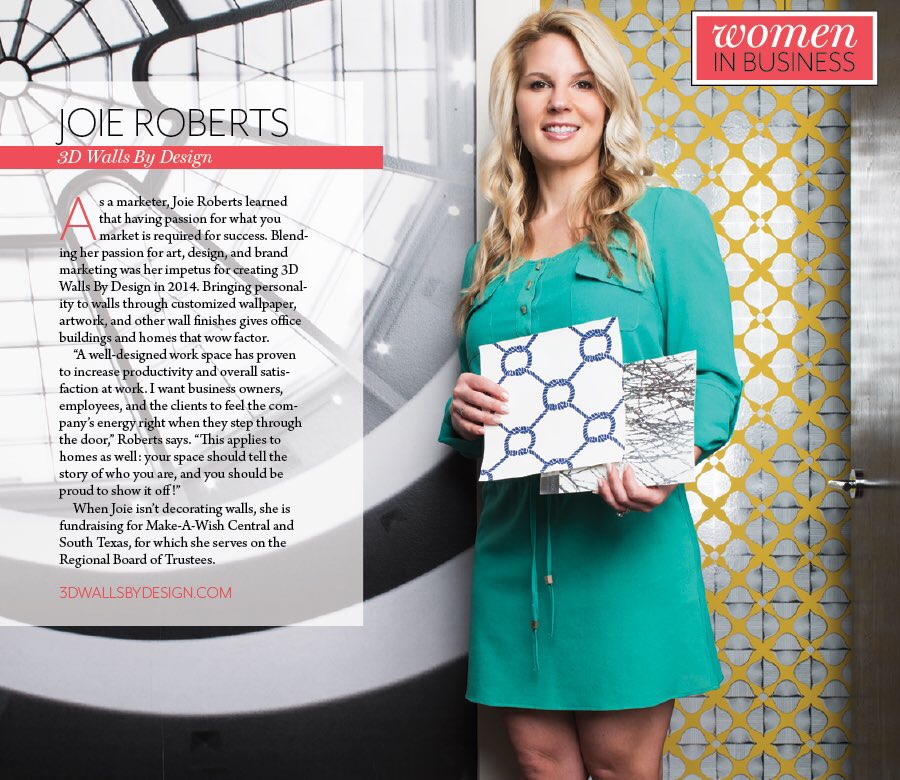 Joie Roberts
About Us
We are your single source Wall Decor Designer, we transform your business or home walls to reflect your brand personality. We source products for you, from the very best manufacturers at the very best price.